With so many resources readily available, conducting new car research can be daunting. At Rinaldi Chrysler Dodge Jeep Ram, we strive to make the new car buying process as stress-free and fun as possible for our customers, starting from the beginning.
Our Rinaldi CDJR vehicle reviews help you get to know the latest models from Chrysler, Dodge, Jeep, and Ram and find the information you need to advance your search quickly and headache-free.
Vehicle Reviews for Today's New Car Shopper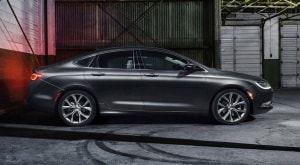 The tricky part about new car research is that there aren't many resources out there that are truly buyer friendly. Rinaldi CDJR's vehicle reviews eliminate auxiliary information and zero in on the categories that are most important to today's new car shoppers, such as performance and fuel efficiency stats, interior seating and features, model year updates, and crash test results.
Focusing on the unique features and talents of each model from the four vehicle makes in the Rinaldi showroom, Chrysler, Dodge, Jeep, and Ram, our vehicle reviews allow you to learn more and better explore your options in less time.
Whether you're interested in the efficiency potential of the Dodge Dart or want a closer look at the Jeep Grand Cherokee's ability to bundle refinement and capability into a family-friendly package, reading our vehicle reviews helps you to connect the items on your wish list to the models in our inventory so you're ready for the next step in the process. 
Turbocharge Your Research
Our CDJR vehicle reviews are just one of the free, helpful research tools we provide new car seekers on our website. Once you've found the model that suits you best, get ahead of the curve and spend less time waiting during your dealership visit by:     
Take the easy route to your new car research with Rinaldi CDJR's comprehensive vehicle reviews. Get started by selecting the link to the make and model you're interested in on this page.